Finnish leading daily newspaper – Helsingin Sanomat – published today (14/04/2013) an investigative feature story Winners Justice related to recent release of Croatian war criminal Ante Gotovina. Gotovina was responsible about biggest ethnic cleansing during Balkan wars. The article clearly proves the political and biased nature of International Criminal Tribunal for the former Yugoslavia (ICTY).
Bosniacs have got most justice from Hague, Albanians and Serbs least
Lines from top to bottom: Croats, Bosniacs, Serbs, Albanians, Other
Column 1: Civilian deaths, Column 2: Refugees, Column 3: ICTY sentences (years) about crimes against nations on line, Column 4: ICTY sentences against nations on line/days/civilian death
Column 5: ICTY sentences against nations on line/ratio of deaths + 50% of refugee amount
Free translation AR///Source: Helsingin Sanomat
Ante Gotovina was leading sc Operation Storm against Serb populated Krajina region. Krajina had been under UN protection from 1992, however some 10,000 UN peacekeepers could not stop the attack agains civilians – three peacekeepers was murdered and over 200,000 Serbs escaped to Serbia. Croatian army looted homes of Serbs and burned most of them (about 17,000) down. Few thousands old or handicaped Serbs could not flee and hundreds of them were found later decapitated, burned or executed. More about operation Storm and ethnic cleansing in Krajina in my articles Krajina – Victory with Ethnic Cleansing and Operation Storm – forgotten pogrom.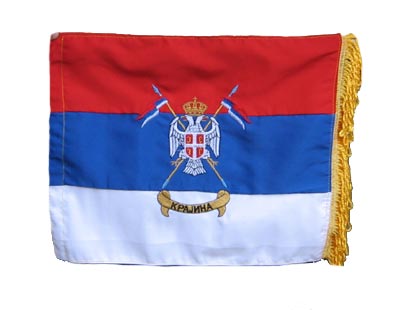 The operation "Storm" successfully finalized the ethnic cleansing of the Republic of Serbian Krajina. Croat president Franjo Tudjman cynically described the pogrom of Croatia Serbs at the opening of the Military school Ban Josip Jelacic in Zagreb, on December 14 1998: "We have, therefore, resolved the Serbian question! There will no longer be 12 percent of Serbs, nor 9 percent of Yugoslavs, as before. One may find some equivalence between terms of Serbian question and Jewish question and not by coincidence as Mr.Tjudman is a widely acclaimed Holocaust denier and international hero to Neo-Nazis.
Serb populated areas in Croatia/Krajina before the Operation Storm
ICTY started to investigate war crimes and ethnic Krajina's cleansing immediately 1995. U.S. – who was the main financier of ICTY – tried at daily basis to stop investigations and when they however continued U.S. refused to submit satelite photos and other evidencies in their possession to prosecutor. Despite all this sabotage ICTY anyway had enough evidence against Gotovina; after years of hiding he was arrested on 2005 – maybe because his arrest was one preconditition for Croatia's EU membership. Gotovina got sentence of 24 years in Hague. However ICTY Appeals Chamber released him on Nov. 2012.
The obvious reason for outcome Ante Gotovina's trial from my perspective is that operation Storm was implemented by help of U.S. All the procedure manifests that ICTY is a political construction to implement U.S. will, to whitewash actions and war crimes impleneted by U.S. and their allies and to demonizes Serbs to get justification for U.S. intervention to Balkan wars. The dominating political aspect casts shadows also the earlier court decisions – whether accused were acquited or not as well throws suspicion on ongoing trials in Hague.
P.S:
I have tried to tell the other side of Balkan war story in my previous articles such as
Author :
AriRusila's Conflicts
Print
Balkans, conflicts, Croatia, ICTY, Krajina, US foreign policy, War crimes, Yugoslavia

, Ari Rusila, BalkanBlog, Biased trials, Croatia, ICTY, Yugoslavia